Business Community
Become a Member!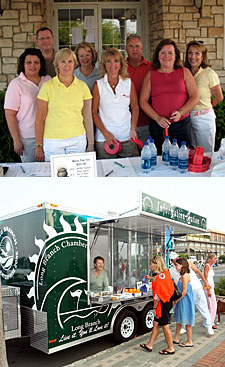 National Study: Consumers 63% More Likely to Buy From Chamber Members… Learn more!
Ever since the day nearly 100 years ago when a group of hometown merchants banded together to form the city's first Board of Trade, the Greater Long Branch Chamber of Commerce has worked tirelessly to unite retail, service, industrial and tourism-based concerns behind a set of common goals: to promote a Chamber membership that's diverse and dynamic; to welcome visitors and enterprising new business people—and, above all, to encourage a sense of pride in the Long Branch area.
Look around Long Branch and you'll see some exciting changes taking place. Chamber members have been at the vanguard of these developments, working closely with the Urban Enterprise Zone, the Uptown Merchants Association, the West End Merchants Association and the Greater Broadway Area Business Group.
The Greater Long Branch Chamber of Commerce invites you to join with our network of dynamic, energetic individuals, as we work together to create a truly 21st century city by the sea — and we're sure you'll agree that the future is a great place in which to do business.