Weddings
You can say "I do" in Long Branch!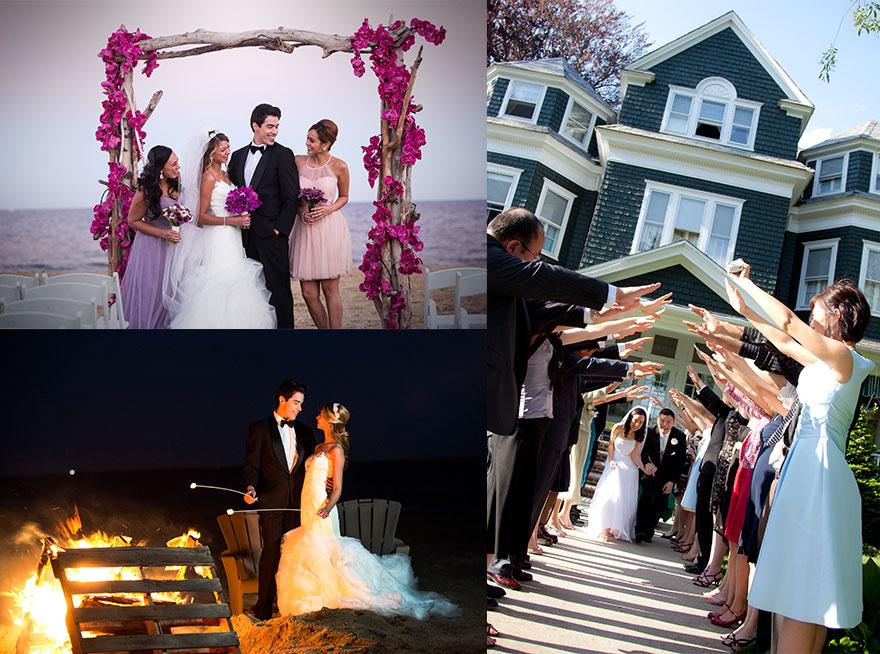 A perfect place to get married. Long Branch has it all. Our beautiful, historic city by the sea has been the favorite destination for generations of happy couples and their guests. From the planning and preparation to the rehearsal dinner, ceremony and reception to the honeymoon of your dreams, let Long Branch be part of the celebration.
A wide range of unique venues offer ideal accommodations for weddings of every size and setting. Cedars and Beeches Bed and Breakfast, Ocean Place Resort & Spa and the Bungalow Hotel are great venues for weddings along with Avenue, McLoone's Pier House and Branches Catering.
The beaches and parks are available for ceremonies along with our many hotels, inns and restaurants. For public space, you must get a permit. Applications are available at www.vistlongbranch.com.
For a small intimate affair with a few dozen guests, consider the classic surroundings of the elegant Victorian mansion at Cedars and Beeches Bed and Breakfast Inn with its beautiful gardens, porches, stained glass windows and inviting spaces. Charley's Ocean Grill and Rooney's Oceanfront Restaurant are perfectly suited for special celebrations.
The luxury, boutique, lifestyle Bungalow Hotel in Pier Village features a modern aesthetic perfect for an ultra chic wedding… a very cool place!
For the ultimate romantic oceanfront location, the possibilities are endless at the Ocean Place Resort & Spa – from hundreds of wedding guests on the beach to elegant ballroom settings to a small private ceremony on the terrace.
There are so many places in Long Branch for a perfect wedding, any size, any time of the year. Peruse our Business Directory for our great restaurants and other venues that can accommodate your every wish!